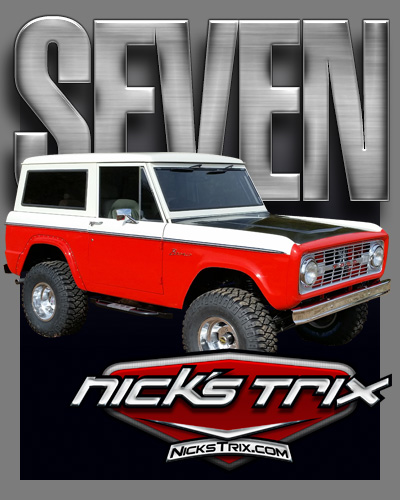 Services performed by Nick's Trix Custom Fabrication:
1975 Bronco
Nick's Trix latest build pays tribute to the iconic Bill Stroppe and his famous Baja Broncos. We've tapped into Bill's racing teams color scheme and blended it into our classic corporate cruiser platform.

We started out with a old soldier that had been sitting for years out in the hot Texas sun. it was begging to come back to life and that it has like a phoenix rising.

It just took completing it with some other good donor parts and revamping the powertrain package. "Seven" now has luxury and machismo all wrapped up in one.