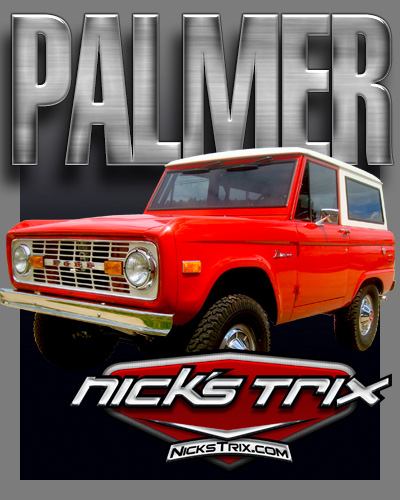 Services performed by Nick's Trix Custom Fabrication:
1975 Bronco
Nick's Trix latest build is a freshen up and mild update of a true survivor.

Originally a south eastern truck & well cared for. Palmer came to us in a state of being ready to get redone to ensure it makes it another 40+ years.

Nick's Trix updated it slightly for the new owners needs. In some ways this is how a Ford Bronco should have come from the factory.