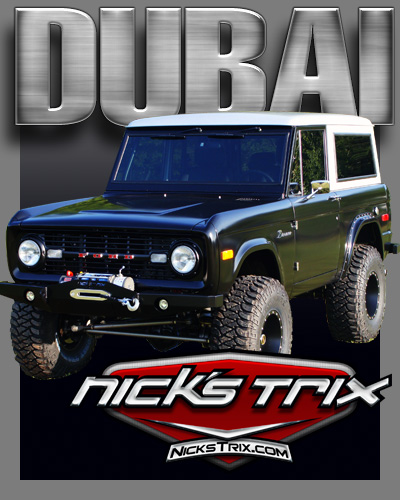 "Dubai"
1974 Ford Bronco custom built by
Nick's Trix Custom Fabrication 2013-14
We started with a Bronco that had a hard life and was extremely in need of a complete rebuild. With a client half way around the world, wanting to showcase our brand to a new market, we knew we needed to step it up again and blow the doors off the competition with a super sano Bronco. We created a build that has plenty of machismo and luxury style at the same time.